Niloak Pottery: History, Technique, and Marks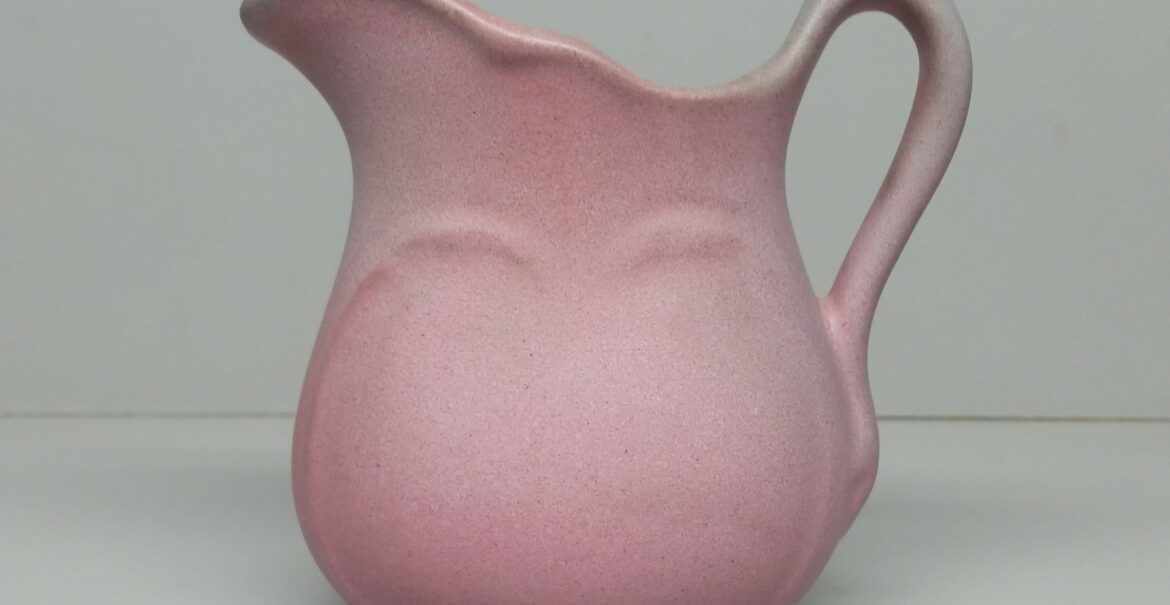 Each region has its art form which is unique to it, in design, technique, or the entirety of its concept. Niloak Pottery is one of a series of Pottery art forms that originated from America and carries the elegance of American excellence.
Niloak pottery is American art pottery that gained prominence in the early 1900s. the name 'Niloak' in fact is 'Kaolin' when reversed. Kaolin is a high-quality clay that is found in Benton, where Niloak pottery is crafted and is used in the production process. 
Niloak pottery really embodies American contribution to the pottery art scene, from the name and source of the integral material, and does it exceptionally, especially through its iconic Mission swirl style. The swirl is of multiple colors in pattern and resembling marbled paper, it would usually run counter-clockwise. Maintaining a soft and unglazed outside, it was waterproof on the interior. 
They were finished in semi-matte glazes and high gloss and were marked with the "Nikloak" brand, whether imprinted or stamped.
Niloak Pottery History
The Niloak pottery company started in the early 1900s. It introduced a unique and distinctive approach to art ceramics between 1909 and 1946. Charles Dean Hyten, of the Niloak Pottery Company in Benton, Arkansas, dedicated a separate location dedicated only to the making of this brand. Niloak Ceramics began making Hywood cast-ware pottery during the Great Depression.
Niloak was created by Charles Dean "Bullet" Hyten, a Benton native, and Arthur Dovey, an Ohio potter. Hyten grew up in the pottery business with his brothers Paul and Lee, finally taking over their stepfather's Benton pottery in 1895. The Hyten Brothers Pottery produced items for use in the local and regional markets.
By 1901, Paul and Lee had split up from Charles, and Charles had formed a partnership with Alfred Warren, renaming the business Eagle Company while continuing to produce utilitarian pottery. 
Dovey joined Hyten at Eagle in 1909 to help develop the company's first line of Art Pottery. According to Old & Antique Pottery, the height of the company, in production and notoriety, came during the 1920s, when they offered artistic wares and utilitarian items.
Niloak Pottery Marks
The competitive spirit is an American trait that spurs innovation, thus the corporation recognized the necessity to label their products. This is also to differentiate Nikloak pottery from other kinds of pottery which can look similar to the swirling color pattern like Nerikomi Pottery.
A number of different marks were used. 
The first Niloak marks were issued in 1910, and they're known as "Benton" marks because they have the words "BENTON, ARK" on them. Both circular die impressed and circular ink stamps are used to write "NILOAK POTTERY BENTON, ARK."
The second place goes to Niloak. "NILOAK" was a set of die-cut block letters that were used before September 1910.
The spherical Niloak sticker was used From 1910 until the 1920s.
The First Art Mark was used until 1924, and the Second Art Mark was used from 1925 to the 1930s when swirl manufacture ceased.
From 1932 through 1934, the original Hywood mark was an ink stamp. From 1932 to 1936, hand-incised Hywood marks were used. From 1935 to 1936, the late Hywood marks were used.
In later years, two stickers were used: the Potteries sticker was used from the early 1930s to the late 1940s, and the Niloak sticker was used from the late 1940s to the present. Since 1868, a sticker has been used on cast ware from the late 1930s through 1947.
Between 1939 and 1947, two styles of NILOAK incised on cast ware were used: the print and the Curved. From 1937 to 1939, the Raised Block Letters were used.
For Niloak mission swirl pieces, at least one retailer made their own stickers and branding. R.S. Davies, the owner of a hot springs resort in Manitou, Colorado, sold Niloak in his gift store. The circular stickers advertised the pottery as "Mineralized Clay Pottery".
Niloak Pottery Mission Swirl
This is a descriptive word used by antique dealers to promote Niloak ceramics, which first appeared in the 1970s. Niloak pottery was sometimes referred to as "Mission Style Pottery" in newspaper stories of the time, which helped to popularize the name. The production of the mission swirl necessitated the collaboration of various ceramic experts.
The chemistry was first, with making formulas for multiple clay hues that will be burnt together safely. Niloak is known to have utilized six different colors. Brown, Cream, White, Red, Grey, and Blue are the hues used. The firing process might be used to further modify these six colors, resulting in a greater range of tints.
Other imitators frequently incorporated brilliant green inclusions, but no true Niloak has been discovered with any bright green additions, though olives have been discovered on occasion. Even though not in Niloak, others have noticed bright oranges and yellows also.
By stacking and pressing the several clay batches, a holding mold was made. Varying the thickness of the levels and the colors of the clays used can help to influence the look of a batch of vases. It was chopped into smaller chunks with piano wire. The chunks were then turned into vessels on vertical lathes with jigs attached. They were completed and smoothed with a damp leather towel.
The inside was then glazed before being fired in kilns. The exteriors were frequently left unglazed and sanded with fine emery cloth after firing.
While the Eagle Company did not originate the swirl pattern or process, the interiors of Niloak mission swirl pieces are a main form of identification. The interiors usually have a translucent green finish with cobalt blue flecks. Other swirl pottery brands do not have interiors like this.
Conclusion
Vintage Niloak Pottery is highly collectible, especially among those who appreciate the mission swirl line, as it was Arkansas's premier manufacturer of art pottery. When compared to many other period potteries, these pieces blend wonderfully with a prairie-style design scheme, and the prices are reasonable. Decorators can match practically any color palette with the large range of clay earth-tone combinations, especially when using the basic forms.