Why Weller Pottery is Valuable? Vases, Planters & Pitchers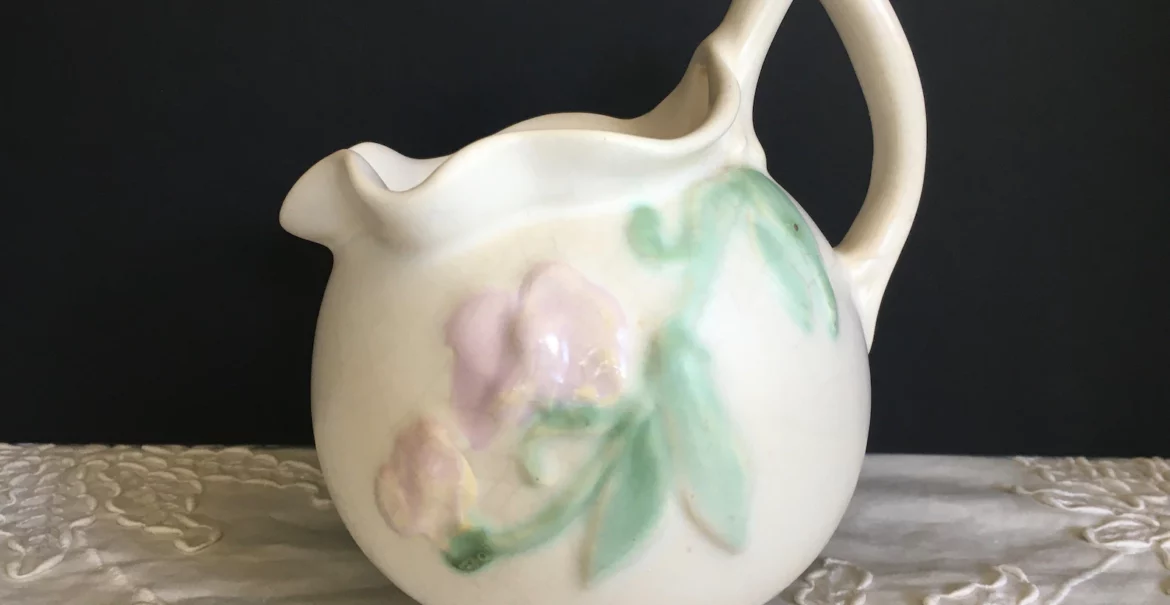 American pottery, in its time, employed amazing details in creativity and uniqueness. Employing the American competitive spirit, and a determination to churn out the best products, Weller Pottery ranked among the most celebrated makers of the early twentieth century. A seventy-year enterprise that kept growing and delivering despite a gruesome fire outbreak.
Weller pottery engaged in a prolific and wide scoped business. Weller's work, which began in 1872, included everything from flower pots to cuspidors, with the occasional piece of stoneware tossed in for good measure. The level of expansion the company saw was unprecedented, having over 500 employees and going on to become the most well-known hand-painted art pottery in the United States within 30 years.
Weller had achieved international renown for its record output of art pottery by 1905 and had been dubbed the world's largest pottery workshop. Weller's debut at the 1904 World's Fair in St. Louis, Missouri, when he turned his exhibition building into a fully working pottery workshop equipped with a kiln, signaled the advent of Weller pottery on a worldwide scale.
Weller Pottery History
At the initial stage, in 1872, Weller started the business in a single room in central Ohio. Weller Pottery would rocket into early prominence owing to a series of clever collaborations Weller formed with renowned pioneers in the ceramics sector, thanks to a mix of a passion for pottery and a strong sales instinct.
Weller was good at spotting rising trends and capitalizing on them in his own works, from his early collaboration with William Long (after purchasing Long's firm, Lonhuda Pottery) through his early collaboration with Frederick Hurten Rhead in the early 1900s.
Weller set up a huge model pottery at the 1904 St. Louis Exposition, replete with his best potters at the kiln and a display of a 7 12-foot Aurelian vase. That year, Weller Pottery won the Gold Medal in the Arts Category. By 1915, Samuel Weller had built Weller Pottery into the world's greatest art pottery firm, with designs inspired by the Arts and Crafts, Art Nouveau, and Art Deco trends of the time.
The company made a shift from a sole proprietorship to a corporation in the 1920s and this was a tumultuous moment for Weller pottery. Before Samuel Weller died in 1925, the firm established a third plant in 1924, when artist John Lessel produced many new pottery lines. Weller's nephew, Harry Weller, became the company's president after a devastating fire at the company's new, third facility in 1927.
The first and second factories closed in the mid-1930s, while the third pottery produced cooking items and low-cost decorative ceramics under the direction of many successive company presidents. Weller Pottery, sadly, closed its doors in 1948.
Where was Weller Pottery made?
Weller Pottery started in Fultonham, Ohio in 1872, making utilitarian wares. It was then moved to Zanesville, Ohio in 1882. Weller pottery is well known as a product of Ohio as it famously competed with other pottery companies in the area at the time.
Weller Pottery Designs and Patterns
Weller employed the expertise of different artists which in turn influenced the designs and patterns on the products. William A. Long, who developed Weller Louwelsa in 1895, was the company's first significant artist. The Louwelsa range was created to compete with Roseville Rozane and Rookwood standard glaze.
The popular transparent standard glaze was also utilized for the mahogany-hued Aurelian series, however, the Aurelian glaze was applied with a brush. Long was quickly succeeded as Weller's art director by Charles Babcock Upjohn, who worked for him from 1885 until 1904. From around 1897 to 1910, Weller Pottery produced three types of Dickensware.
The initial line, designed by John Upjohn in 1897 and 1898, was similar to the Louwelsa line, but with a glossy glaze applied on solid dark brown, blue, or green backgrounds. Upjohn added graffito designs ranging from Dickens, Indians, monks, golfers, and woodland creatures, together with a backdrop matte or high gloss finish, in Dickensware's second line, which ran from 1897 to 1905.
International artists pioneered the development of the Weller Pottery glaze line and design in the early 1900s. For two years, Frenchman Jaques Sicard and his colleague Henri Gellie labored in secret to develop the Sicard metallic luster glazed range. Sicard only stayed at Weller for a short time before returning to France in 1907, but the company retained a significant supply of this important Sicard line for a long time.
Meanwhile, from mid-1903 to 1904, English-born Frederick Hurten Rhead worked at Weller, creating four new lines: the Jap Birdimal, Weller Faience, L'Art Nouveau, and the Third Line Dickens Ware. Rhead introduced creativity and invention to the firm, ranging from oriental patterns and Geisha girls to high gloss glazes and another, more cost-effective Dickens ware.
Weller Pottery Artist Marks. How to Identify Weller Pottery?
The different artists Weller employed and collaborated with brought different talents to Weller pottery. William A. Long created Weller Louwelsa in 1895. Charles Babcock Upjohn, who served as Weller's art director from 1885 to 1904, under whose supervision three lines of Dickensware were released from about 1897 to 1910. in 1910, Frederick Hurten Rhead created the third and rarest line with dark background shaded to light.
The final notable artist was John Lessell, a German who became Weller's art director in 1920 and designed the Chengtu, LaSa, Lamar, and Marengo lines.
Other notable artists in Weller Pottery include:
Frank Ferrell – who between 1905 and the 1930s, was charged with the duty of creating new lines and credited to Forest, Flemish, Ivory, Knifewood, Muskota, and Roma lines, among others.
Rudolph Lorber 
Dorothy England Laughead
Weller Pottery Price Guide. How Much is Weller Pottery Worth?
Weller pottery is regarded as a valuable antique because some of the goods that are still available today command exorbitant prices. Weller Pottery Blue Drapery 1915 Tall Candle Holder costs around $55, and the Weller Pottery Florenzo 1920s Floral Footed Vase, which costs around $145, 
According to invaluable, The Jacques Sicard, Weller; Massive Sand Jar Painted sold for $17,360, while the monumental and outstanding Weller Hudson Light Floor Vase sold for $7,475. Weller ceramic goods can fetch high prices depending on the product, and this is due to the attention to detail in originality and craftsmanship.
Conclusion
Weller's phenomenal success in the turn-of-the-century art pottery industry was due to his mastery of the mix of finely constructed pottery presented in stunning glazes and patterns that appealed to the dominant aesthetics of the day, Art Nouveau and Arts & Crafts. Collectors may benefit from this mix now by purchasing a beautiful piece of vintage Weller pottery that looks as fresh today as it did more than a century ago.