Jaru Pottery: Brief History & Interesting Facts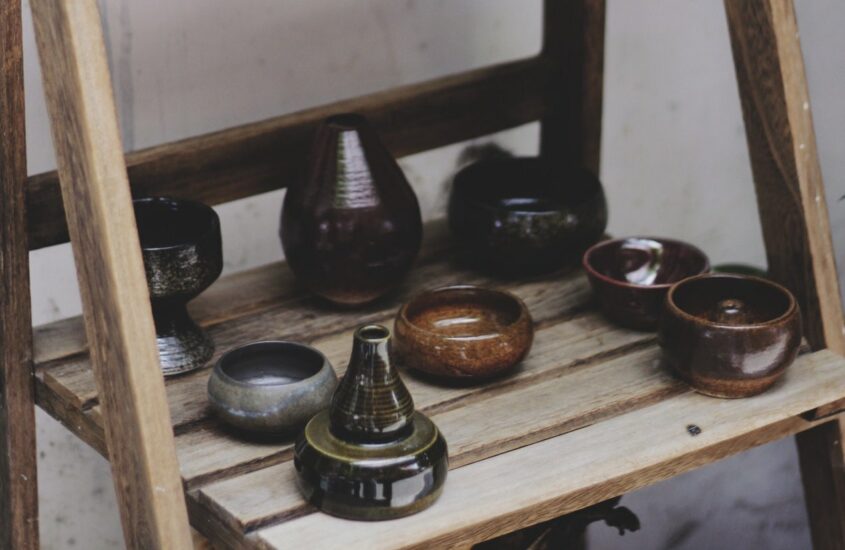 Before branching out and successfully establishing any new business, it is strongly advised that a person gains the trust of their target audience – the pottery business is no different.
When Jack and Ruth Hirsch thought to go into the pottery business in the late 1940s, they decided they would provide a market for unrecognized potters to market their products as gifts and decorative pieces for a commission. 
Jack and Ruth Hirsch
Their business, Jaru Art Products, was formed from the combination of the first two letters of their names, Jack and Ruth. Later on, Jaru began to sell some of the works they created themselves, together with the help they got from other recruited artists.
Although their business had successfully taken off in the early 1950s, they succeeded in making a name for themselves in the art world, and even though the business has been passed on several times across several generations, there still abounds many of their trademarked items and a continuation of their legacy; a timeless acknowledgement of the trade would be a decorative feature in the famous TV show, Mad Men.
Jaru pottery is a generic name (and market) for unique, handmade pottery, particularly from the mid-century era.
Not much has been recorded about the events that occurred in the latter part of the business or its employees, but several art collectors around the world have bonded over Jaru signature pottery pieces in their possessions.
Due to the fact that the majority of Jaru pottery was created to function as decorative pieces, they often come with tiny felt installations at the underside of the work. The felt is mainly to prevent the pieces from slipping from the shelf or tabletop they were put in.
Many Jaru pottery can be acquired majorly from antique stores as the company was fond of acquiring pieces that were created on or before the 1980s.
History of Jaru Pottery
What started in the Pacific Palisades as an awkward meeting between the two quickly blossomed into a relationship -and marriage- which gave rise to one of the most successful power couples in Southern California in the 1940s. (1) After they had settled down, they decided they would start a wholesale business to date their love for pottery, and in 1948, Jaru Art Products was born.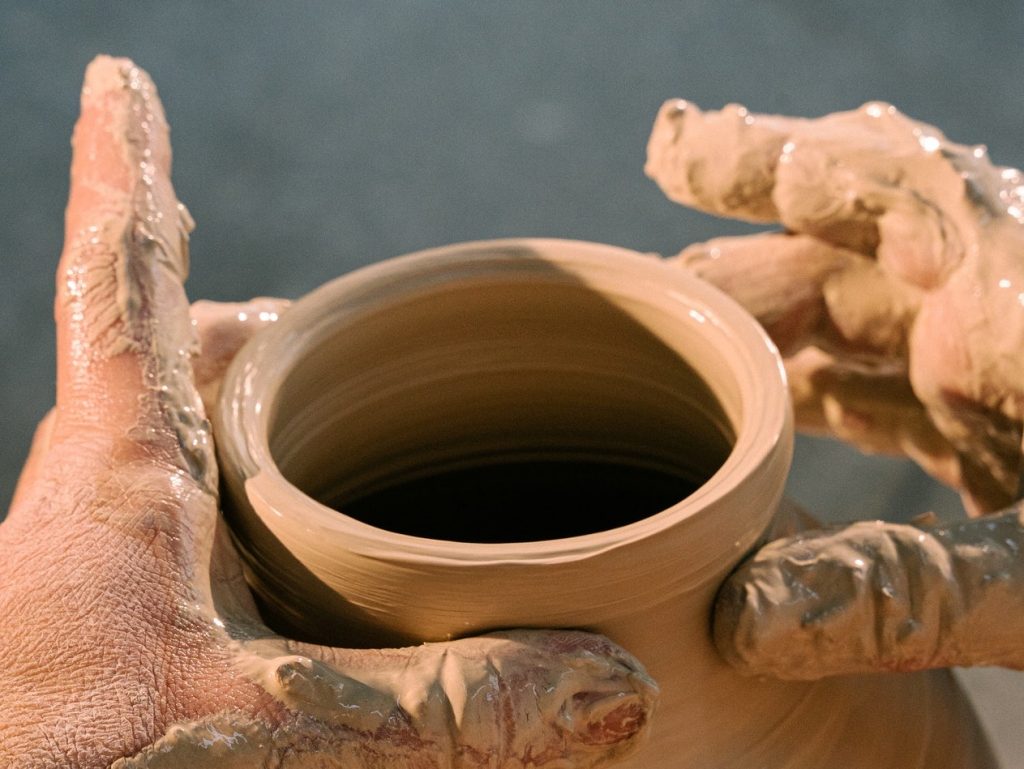 As business outgrew their home garage store, they expanded and employed several other people with more than just a flair for the arts, people to whom pottery and art was more a hobby than a passion, and famous among their employees were some former designers from Bauer Company, including Victor F. Houser. 
He was a ceramic engineer who was recruited to help in developing a more unique and functional style (and type) of glaze. (2) Needless to say that his contribution caused the business to further set itself ahead in the art world. 
They succeeded in creating a generic look and style that was unique to them, one which designers and investors internationally quickly took an interest in; the uniqueness of the Californian pottery they dealt in. 
While other enterprises tried to duplicate this style, they fell short in capturing the 'Californian look' that came easily with Jaru Art Products. Soon enough, several pieces bearing the Jaru Art signature began to pop up in several places within and outside Southern California, and many can be found today on sites like Amazon, eBay, etc. 
Aside from their penchant for antique pieces, another thing that served as a distinguishing feature between Jaru art and other works of pottery was the unique signature style that was adopted. Many of the pieces had the Jaru signature etched underneath one or more layers of glaze, in addition to a paper stamp of the company, the year of creation of the piece, as well as the estimated monetary value in the market at the time of sale.
Examples of Jaru Pottery
As a result of the almost nonexistent nature of information regarding the various internal workings of the business as a whole, not much can be said in terms of the detailed description and/ or listing of every one of their pottery pieces. However, many of the products from Jaru are listed online as products for sale by collectors, and some of them are described in detail in the corresponding sources.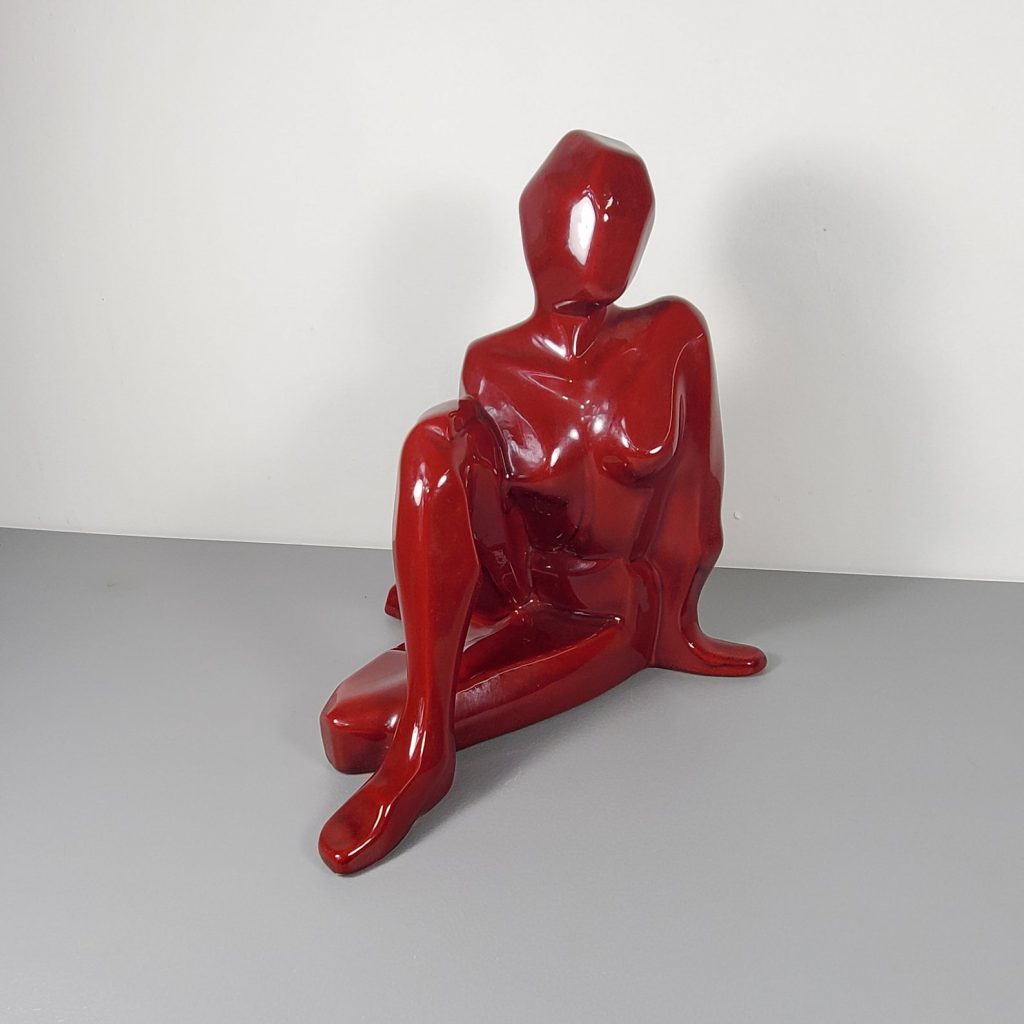 Like many other gifted artists, the Jaru Art enterprise created and sold arts created with cubic and geometric structures, as can be seen online on websites like:
Today, pottery pieces bearing the Jaru signature are considered of high value and can either be held onto because of the sentimental value attached to them or can be traded in at prices ranging from $20 to over $2000, depending on the particular object on sale.
References
 1. Golden Couple: Jack and Ruth Hirsch https://www.palipost.com/golden-couple%E2%80%88jack-and-ruth-hirsch/
 2. Tuchman, Mitch (1995). Bauer: Classic American Pottery. San Francisco: Chronicle Books. pp. 10. ISBN 0-8118-0901-3. https://archive.org/details/bauerclassicamer0000tuch/page/10 What is jaru pottery? (definitive guide)