Nerikomi Pottery: Japan Art of Ceramics Creation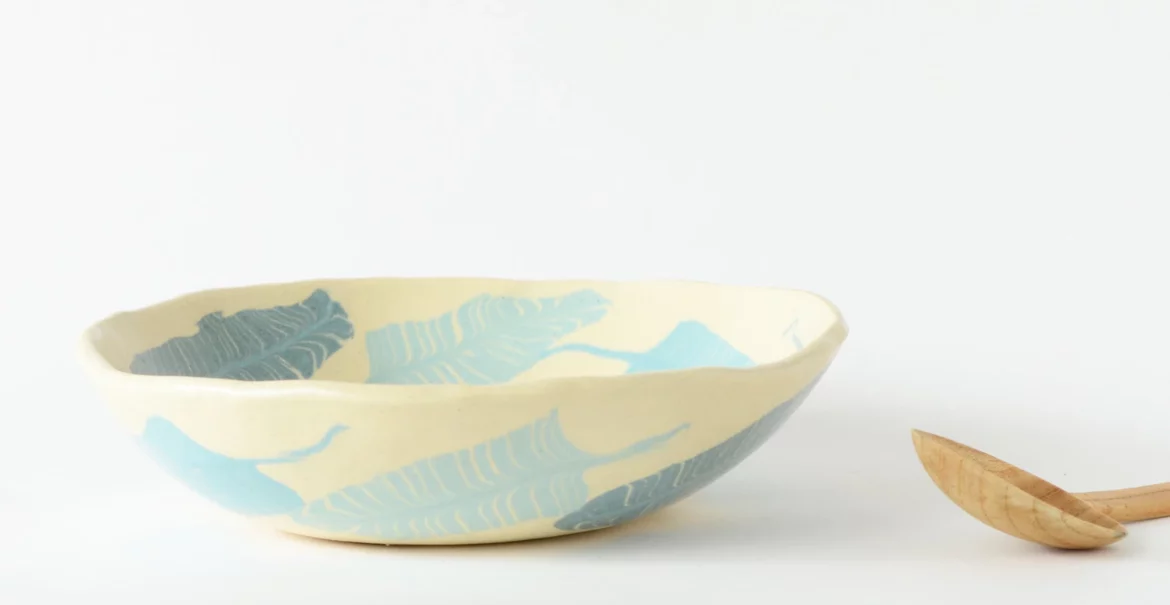 Pottery as art is beyond guided hands on a potter's wheel to create shapes and objects using clay. Added to this is the beautification of said objects, which makes the final product pop out, especially in ceramicwares. 
The Nerikomi pottery method, which originated in Japan, is an aesthetic type of ceramic construction. The term "neriage" or "Nerikomi" is used to describe a particular-colored clay technique. In England, it is called 'agateware'. The light-colored clays' natural occurrence is carefully dyed to provide a variety of comprehensive and distinctive appearances.
It refers to the process of laminating several colored clays together before throwing them on the wheel to produce a delicate spiraling or swirling appearance. It's also been called a mosaic art installation in porcelain containers.
According to Ceramic Arts Network Daily, Thomas Hoadley, in his exploration of Nerikomi pottery, said, "I spoke to a Japanese woman who lives here, and she explained that Neri is a root word meaning "to mix" and age is a root word meaning to "pull up."
Nerikomi Pottery History
Nerikomi Pottery may be traced back to the Tang Dynasty (618–907 CE) and its methods. It has been documented in a variety of cultures, including Egypt and the Romans. During the Momoyama era in Japan, it was also witnessed. The phrase 'Nerikomi' refers to a colored clay technique and is a Japanese term. It became well-known in 17th-century Europe.
In the 1970s, the term became popular and was widely used. This is in relation to a Nescafe television advertisement in which Yusuke Aida's nerikomi coffee cups were made available to those who contacted the advertisers first. This resulted in a boom in the technology and its designs from 1978 to 1995, thanks in large part to this advertising.
Nerikomi Pottery Techniques and Designs
Neriage, or clay kneading, is a Nerikomi pottery method that involves stacking up colored clays and kneading them together.
The development of numerous designs that come with the cross-sections that emerge on the surface of the ceramic goods is referred to as the Nerikomi pottery design. The varied hues of clay include diverse components that must be handled with caution to avoid the blocks from falling apart.
The surface of the entire pottery has the same produced pattern, which is a distinguishing aspect of the Nerikomi pottery technique. The colors of the clay are utilized to create the patterns. The ultimate effect is generally a lovely twirling and swirling pattern of colors on the finished product.
The process of making Nerikomi pottery includes;
Preparing the colored clay
The aesthetics of Nerikomi pottery is in the magnificent pattern that emerges from the color combinations. Most potters work with white clay, to which colorants are added.
As previously stated, different colorants are incorporated into white clay to provide color. Various colors are applied until the desired hue is obtained.
Blending the colored clay
After the colors have been applied, the clays are mixed to produce the spiral design. This is accomplished by slowly mixing the clay lumps with a small amount of liquid. More colorants are used when they are required.
Processing of the colored clay
This involves a few steps which are;
Step 1: It begins by utilizing a finishing line to place a thin slab of one color atop an uncolored clay block. The slabs are then wrapped together from both ends to form a spiral. The slabs are stacked on the working canvas and pressed together to form the block's core with double spirals.
Step 2: By stacking small slabs of various color combinations, the clay stripes are formed. To make a classic Nerikomi-sectioned design, each half of the blocks is sliced in half.
Step 3: The twin spiral squares are pounded on all sides to make them flat. The blocks are then smashed together to form a square.
Step 4: To make a lovely pattern, the slices are wrapped in other colored blocks. The blocks are then gently smashed together to ensure that they are properly strengthened.
Step 5: The slices are gently removed from the block. To keep the suppleness of the painted slices, they are carefully kept in moist sheets or fabric pieces. To be readily rolled across a slab of clay, the slices must remain moist or somewhat damp.
Step 6: On a rolled-out slab, the slices are evenly distributed. Using a rolling pin, it is delicately sewn to the clay slab.
Step 7: Finally, the clay slab is utilized to produce a variety of pottery shapes, resulting in the unmistakable Nerikomi pottery design.
Nerikomi Pottery by Dorothy Feibleman
According to Mobilia Gallery, Scott Norris describes Dorothy Feibleman's work thus,
"Dorothy Feibleman's spare porcelain forms — precise and finished to translucent, weightless perfection — elevate the art of pattern making to an extraordinary degree. In Feibleman's hands, the ancient Japanese technique of nerikomi — in which ceramic objects are decorated with patterns created by combining different, often differently colored, clays — has been reinvented through the introduction of ideas drawn from glassmaking, mosaic art, jewelry making, and other disciplines."
Nerikomi Pottery by Tomoro Mizuno
Tomoro Mizuno is a well-known Japanese artist who specializes in Nerikomi ceramics. He's taken the Nerikomi method to the next level by creating new forms of jewelry that are quite lovely.
 As expressed by him on artclayworld,
"I am making my work using the technique called "Nerikomi "which make the pattern from mixing different colors of soil/clay. This Nerikomi technique is originated 1300 years ago. I think this technique with Silver and Copper clay maximizes and widens the way of expressing your artwork, also takes the Nerikomi technique to a new level. With this technique, a new type of Jewellery will be made with Art Clay, I think."
Conclusion
Products of Nerikomi Pottery are a delight to see. The spiral designs and twirling colors infused into the plain background is indicative of the artistic knowledge which is required to envision such a beautiful result, from some lumps of colored clay. The designs will vary from one artist to another but the technique itself can be applied in creating almost anything in the pottery are form.