A Complete Guide to Sylvac Pottery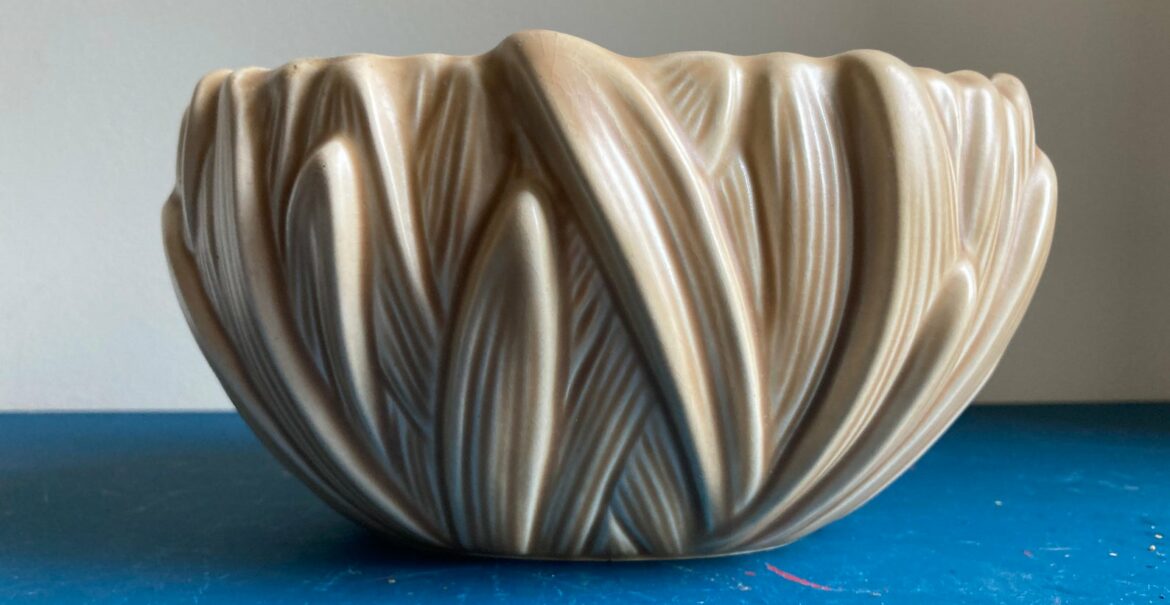 Sylvac pottery is a great example of a meeting point for pottery and sculpting. It took pottery beyond the making of products for utilitarian use to a deliberate effort at creating ornamental items which decorate homes and many other spaces.
What is Sylvac Pottery?
SylvaC is most renowned for its ornate molded clay products, including animals, vases, jugs, and wall pockets. The styling of several SylvaC goods is distinctively Victorian/early twentieth century while being made during the Art Deco period. Dogs were very popular, and almost every breed was depicted in pottery at some point. Toby Jugs came in different styles, including 'character' versions that commemorated events or promoted products.
SylvaC's decorative earthenwares were mainly available in one or two matt-glazed colors, such as green, blue, brown, or pink. Animals and tablewares from SylvaC are arguably the most popular pieces among collectors, with a wide range of options. Despite the fact that a variety of colors and glazes were employed, most people recall the unmistakable orange or green glazes.
The 1956 book 'British Potters and Pottery Today' quoted on A-Z of Potters, stated "The productions of the Sylvan Works, under the trade name 'Sylvac', comprise an extensive range of animal models and other novelties, posy bowls, flower vases, etc. The animal studies, in particular, are their pride since they demand a very high degree of skill, both in modeling and potting."
Sylvac Pottery History
Shaw and Copestake (SylvaC) were formed in Longton, Stoke-On-Trent, Staffordshire, in 1894 by William Copestake and William Shaw. Richard Hull became Shaw's partner after Copestake left in 1895, and Hull's son (Richard Junior) joined them in 1936. SylvaC was not licensed as a trademark until 1937. Prior to this date, pieces were not labeled SylvaC. Some were labeled as 'Silvo.'
Shaw & Copestake, a factory established by William Shaw and William Copestake in 1894, was given the name Shaw & Copestake. However, William Copestake quit the company midway through the first year allowing Mr. Richard Hull to become William Shaw's business partner in 1895.
Richard Hull was to have a key impact over the forty years of manufacturing ornamental goods (and what was known as "fancies"), including the growth of the export side, which was to pave the path for the Company's future prosperity. When Richard Hull Senior died in 1935, his son, Richard Hull Junior, became a new partner in the firm.
The Thomas Lawrence Falcon Pottery was bought in 1938. For nineteen years, these two manufacturers functioned independently of one another until a suitable facility was established on property adjacent to the old Shaw and Copstake Factory.
The two firms gradually merged at their new locations, and the Falcon Mark was phased out by 1964. Following the voluntary dissolution of Shaw and Copestake in 1982, the North Midlands Co-Operative Company bought the facilities and equipment, which were then leased to Longton Ceramics, a workers co-operative society.
The united cooperative society took control eighteen months later and renamed it, Crown Windsor. This was not to be a profitable enterprise, and they barely lasted five months before having to shut down. The premises are presently owned and operated by Portmeirion Potteries Ltd, which commenced operations in 1991. 
Every item of SylvaC stock was sold, including some of the display pieces that are now worth a lot of money.
Where was Sylvac Pottery made?
Sylvac pottery was made in England, with the precise location changing as the times did and as the business formations evolved. It was originally founded in Longton, Stoke-On-Trent, Staffordshire. 
Sylvac Pottery Marks and Stamps. How to date Sylvac Pottery?
The earliest wares were unlabeled. Shaw & Copestake used the trade name "SylvaC" frequently. The word "SylvaC" was not impressed on the bottom of the pottery until c.1937, although it was haphazard and most wares were unmarked.
Shaw & Copestake also utilized paper or metal foil stickers to identify their products; however, the majority of these came off after usage.
Dating Sylvac pottery is dependent on the periods, as the marks and stamps changed over time, and each mark or stamp belonged to certain periods.
1925-37 – printed 'daisy' mark – used before the introduction of the trademark "SylvaC"
1937-40 – printed modified 'daisy' mark – with the trademark "SylvaC". The name "SylvaC" seems to have been registered in 1938
1930's – Metal foil tag. This mark was also used as a printed mark. There is a similar mark for export ware which has "Made in Great Britain" 
1940's + – Typical impressed mark used from the early 1940s onwards
1946+ (till late '50s) – Printed mark with "SylvaC Ware" in a sloping script. Also used without the word "ware" 
1940-50s – Simple printed marks 
1940-50s – Script impressed mark
1950's – impressed mark
1950-60s – Printed label 
From the 1960s onwards – adopted the introduction of the top hat-wearing 'man' made from the letters S and C
1960-70s – Printed mark – based on the foil label of the 1930s
1960-80s – Printed mark used on toby jugs
1970s – Foil labels
Early 1980s – printed mark "SylvaCeramics" 
How much is Sylvac Pottery worth?
As observed from some online stores, Sylvac pieces are not worth a fortune. With prices ranging from as low as $4 to as high as $450, these pieces vary in price and are affordable for collectors looking for pocked friendly priced vintage pottery works
Products of SylvaC are not uncommon. However, they are becoming collectible, and the best pieces may command high prices. It's a frequent misconception that pieces manufactured after 1982 are fakes or "less" SylvaC than those made before.
Despite the fact that SylvaC was never especially expensive to create, was never in any way uncommon, and was never intended to be high art, there is a strong interest in keeping pricing high, as with any collectible.
Conclusion
The Sylvan works stopped trading and operations in 1982 with all the records relating to styles and dates of production etc, destroyed. This hasn't prevented passionate collectors from gathering as much information as they hope to in recent years. The SylvaC brand is still in use today, and replicas of antique ceramics with matching back marks have begun to appear.