Magdalene Odundo: Record-Setting Ceramics Artist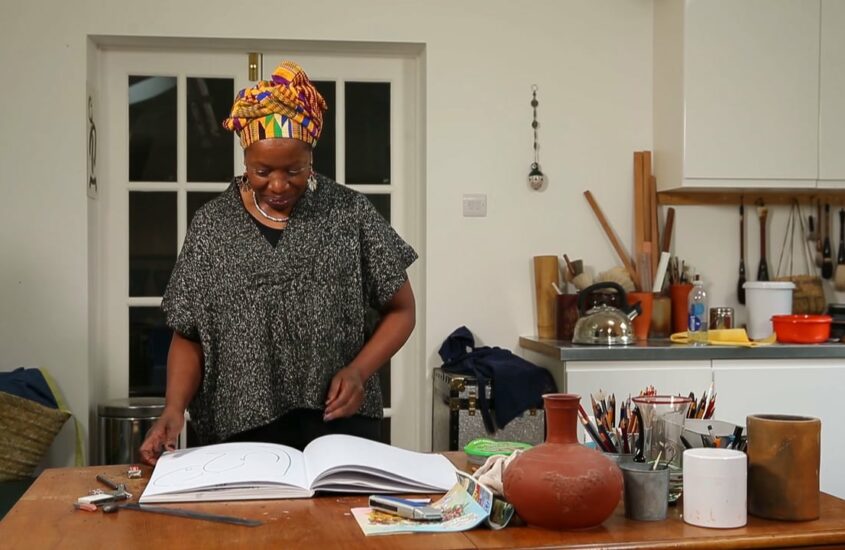 If there was ever a correlation between pottery, sensuality, intricate delicateness, and strength, Magdalene Odundo has discovered and recreated it. The unglazed masterpieces done by the hands of this gifted Kenyan-born ceramics expert are simply marvelous.
From spout to thin, long necks to delicately rounded bottoms, Odundo's creations have been described as awe-inspiring and symbolic. Her works have further broadened the traditional definition of ceramics, even though they lack functionality. Several blogs and pottery lovers even refer to her work as sculptures – with good reason.
Her works have been likened to personify many things, including a pregnant woman, youth, delicate feminine features, etc.
Magdalene Odundo: Biography
One leading female figure in the world of pottery and ceramics is the Kenyan-born ceramic artist Magdalene Odundo. Born in 1950 in Nairobi, Kenya, she lived her early years and gained early education in both Kenya and India.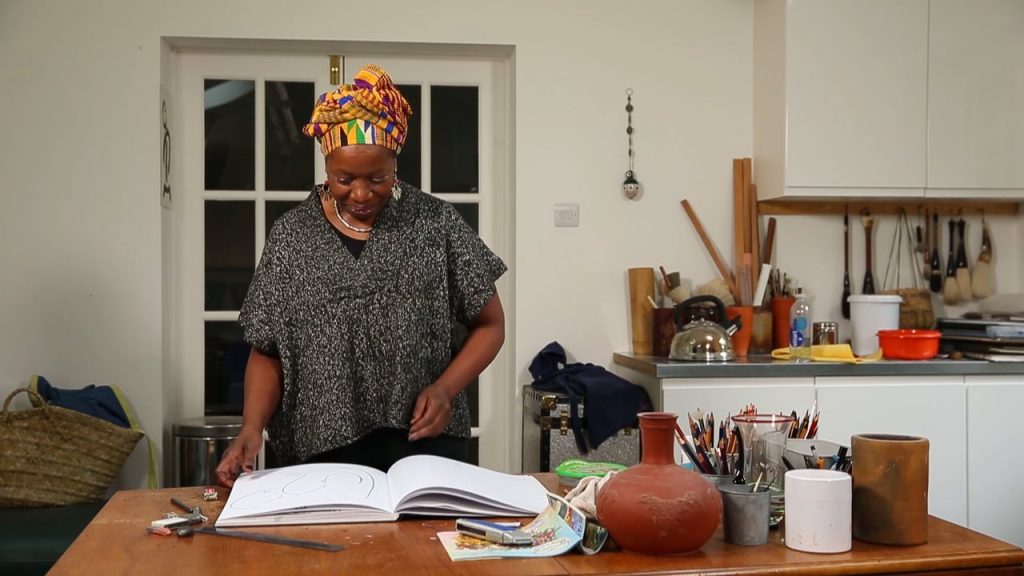 At the Kabete National Polytechnic, Kenya, she studied Commercial and Graphic Arts before relocating to England in 1971. While in England, she pursued her Graphic Design career and made a name for herself.
Later on, she went to Farnham in Surrey and was trained in foundation arts and graphics. When she had completed her training, she decided to focus on the specification of ceramics. She obtained the necessary qualifications from the Cambridge School of Arts.
Between 1971 and 1974, she discovered her passion for pottery and pursued it wholeheartedly. In her quest to explore the endless possibilities in the field, she went on many travels. The most notable of her many tours, perhaps, were made between 1974 and 1975. During that time, she visited the Abuja Pottery Training Centre, Nigeria.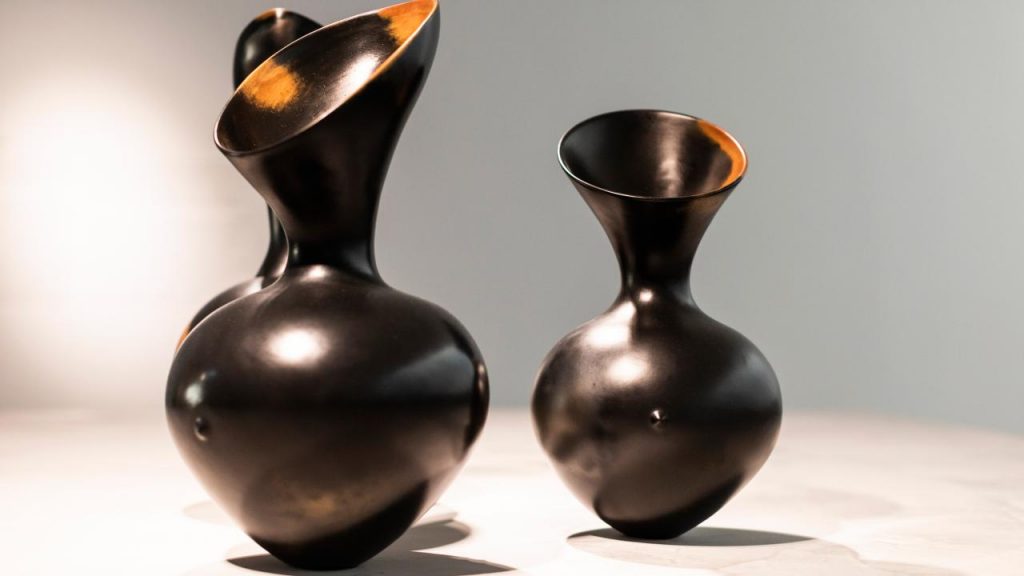 While she was in Abuja, she learned some techniques used in the fine art of handmade potteries. She also visited her homeland, Kenya, and garnered a lot of knowledge. Later on, she traveled to San Ildefonso Pueblo in New Mexico, where she observed curators create black-burnished potteries.
In 1976, Magdalene obtained her Bachelor of Arts degree from the then College of Art & Design in West Surrey. Now, the WSCAD is known as the University for the Creative Arts. Shortly after, she went for and earned a master's degree while studying at the Royal College of Art, London.
Before Magdalene returned to teach at Surrey in 1997, she got several teaching opportunities that she explored. First, between 1976 and 1979, she lectured at the London Commonwealth Institute. After that, between 1979 and 1982, she took up teaching at the Royal College of Art, London.
Finally, she settled as a lecturer at the University for Creative Arts (formerly the Surrey Institute of Art and Design). She started her teaching career at UCA, Surrey, in 1997, and in 2001, she became a Professor of Ceramics.
In 2016, she was inducted as an Emerita Professor at the UCA, and a celebration was held in her honor. Since 2018, she has been the Chancellor of the UCA, where she once taught.
She has since taken up residence in Surrey, where she pursues her passion as a ceramics and pottery expert.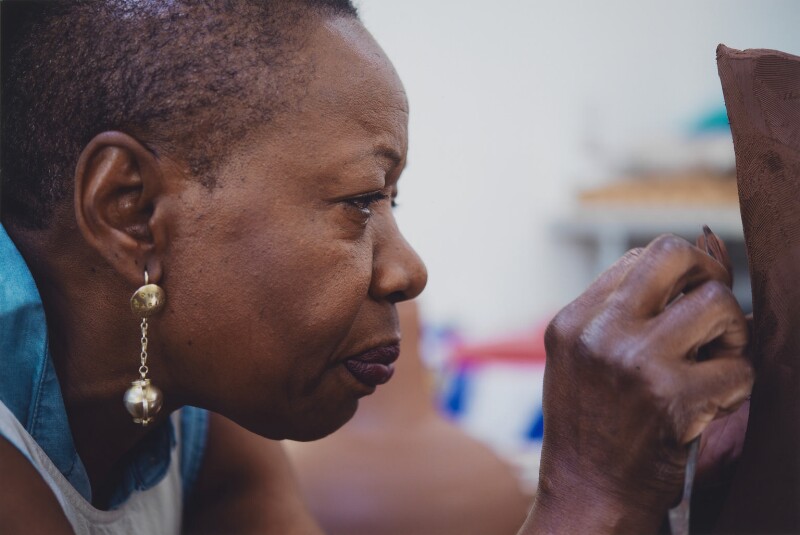 What Is Magdalene Odundo Known For?
Magdalene Odundo is known for her studio pottery.
What Is Magdalene Odundo's Art About?
Magdalene Odundo's art seeks to personify the human form -as seen in her vessels' spine-like curvature and roundness. They are also described as having similar features as the female body. In particular, her long-necked, black, and yellowish-orange vessel with a curved base is said to resemble a pregnant woman's form.
Her artwork, also called vessels or forms, has abstract symbolism, which requires a keen eye to decipher.
What Kind of Clay Has Magdalene Odundo Used?
Typically, Magdalene creates her potteries from terra cotta, using a mixture of smooth red clay and a type of sandy yellow clay. Her reasons for choosing to work with these types of clay are based on her style of choice.
Also, Magdalene has been known to mix in a bit of slip clay when fashioning her pottery.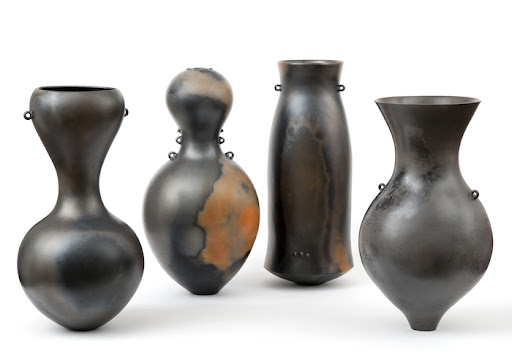 To limit her choice of clay to the above would be severely unjust, as her many tours have influenced her pottery. We can conclude that she handled several locally gotten clay from her time in Abuja, India, Kenya, New Mexico, and Britain.
Interesting Facts about Magdalene Odundo
 1. Magdalene Odundo is a Kenyan-born British citizen.
 2. Almost all her ceramics are unglazed. They are fired several times at certain temperatures to give them their final appearances.
 3. Her ceramics are displayed in over 40 museums around the world.
 4. Magdalene also dabbles in free-form drawings and paintings.
 5. Her first solo art exhibition was in 2006, at the Samuel P. Harn Museum of Art of the University of Florida. The time of the exhibition, titled "Resonance and Inspiration," was also the first time she appeared solo in Florida.
 6. Her major exhibition, "The Journey of Things, " represented how her many tours have helped shape her pottery.
 7. Despite what everyone else says, Magdalene perceived her works as both 2-d and 3-d shapes. This can be seen in the free-form replications she has drawn over the years.
Magdalene Odundo Ceramics
Ceramics crafted by the skilled curator, Magdalene Odundo, are masterpieces and are permanent fixtures of several museums and showrooms. They are regarded as 3-dimensional works of art and have been likened to works by Jean Arp, Constantine Brâncusi, etc.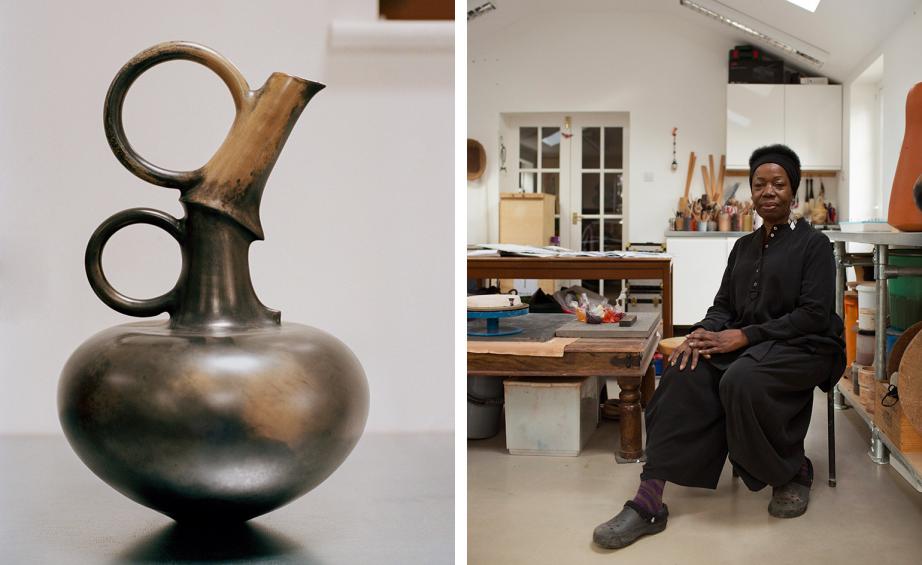 Beyond the sensuality and emotions behind her creations, one can't help but marvel at the intricate technique she uses. Relying almost entirely on the coiling method, her precise attention to detail and lack of glaze are her unique signatures.
Conclusion
Magdalene Odundo is a force to be reckoned with in the world of pottery. Several blogs and curators sing her praises as one that has successfully expanded the standard definitions of ceramics.
Undoubtedly, Magdalene has carved a niche for herself and immortalized herself and her name in the Hall of Fame of Ceramic Curators.