What Is Frankoma Pottery? 7 Interesting Questions about Frankoma Pottery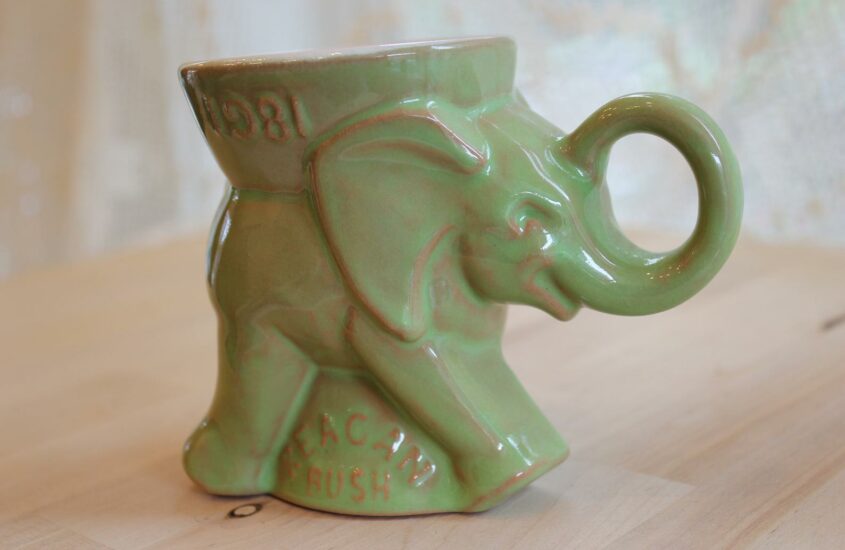 If there was ever a piece of American pottery that has captured the hearts of curators through time, it's Frankoma pottery. The Frankoma Pottery Company was established in 1933 by John Frank, a professor of arts and ceramics at the Oklahoma University.
The company was established in Sapulpa, Oklahoma. The name "Frankoma" was coined from the name of the curator, "Frank," and "oma" from Oklahoma.
The company garnered enough popularity as a producer of simple domestic pottery pieces and dinnerware. However, soon after, their other specialty -making sigils, figurines, trinkets, vases, etc. became popular.
Frankoma Pottery prided itself in its preference for locally-gotten Ada clay excavated from around the site.
History of Frankoma Pottery
The Frankoma Pottery Company was established in Norman, Oklahoma, in the year 1933. Its curator, John Frank, was a ceramics professor at the University of Oklahoma and taught art and pottery at the time.
There, Frank's love for pottery was so strong that when he stumbled upon clay deposits, he built a factory. To mix the clay, he'd use a butter churn, and for grinding the glaze, he used a fruit blender.
Five years after his factory was established, Frank decided it was time to move, relocating the headquarters to Sapulpa. Unfortunately, shortly after the factory was established in Sapulpa, it was razed by a fire. Although not many records exist as to what led to the fire, they had to rebuild it later in 1938.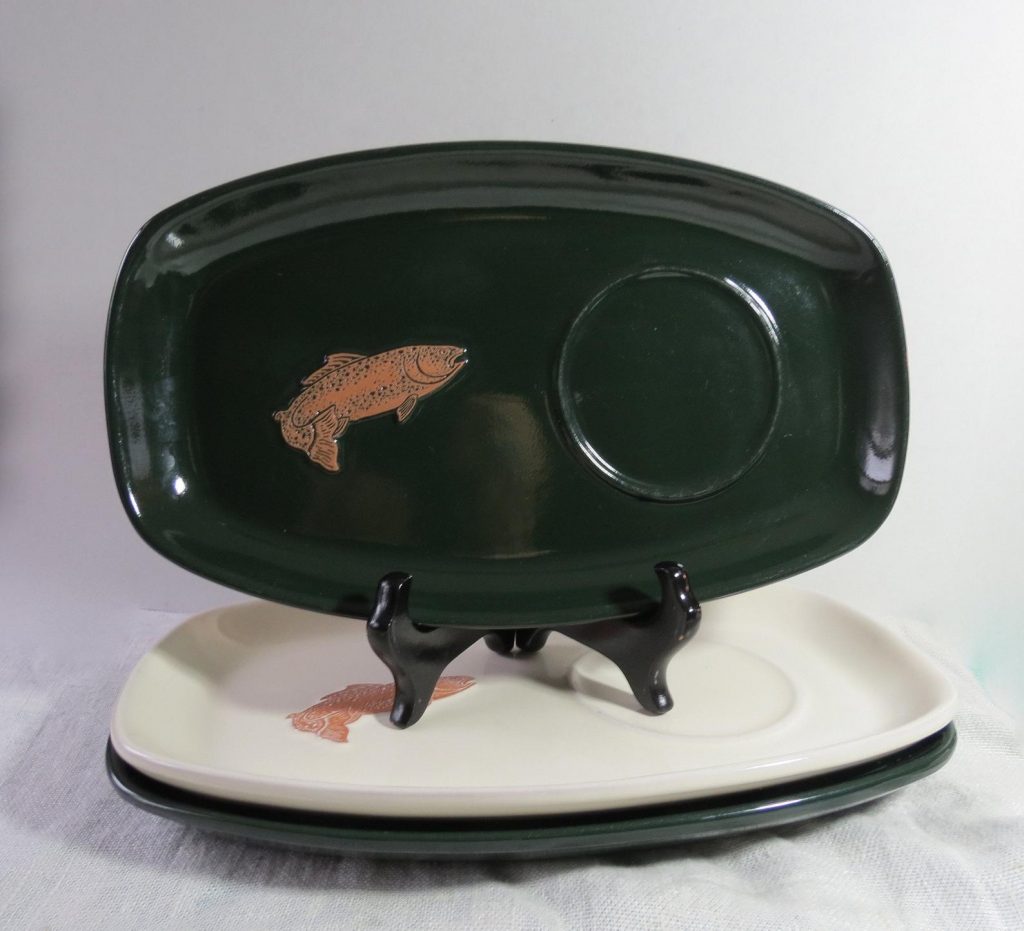 When it first started, Frankoma potteries were made using Ada clay that was sourced locally. Many of the Frankoma pottery products produced between 1938 and 1955 were made with this type of clay.
Subsequently, John and his wife, Grace Lee, decided to go all-out on using local, indigenous clay. They depended on Sapulpa clay that was excavated from their locality. The Sapulpa clay differed slightly from Ada clay in texture and greatly in color. While Ada clay had a light tan color, Sapulpa clay had a brick-red color.
After Frank died in 1973, his wife continued to manage the business. However, in 1983, the facility was again razed by a fire. Although this put a lot of strain on the company's operation and funding, it was rebuilt.
The combined strain of fires and its dwindling popularity forced their daughter, Joniece, to sell the company in 1991.
After being passed from buyer to buyer, a buyer named Joe Ragosta decided to restore the Frankoma pottery legacy. Ragosta acquired the company in 2008 and reopened it in August that same year.
However, the company was shut down finally in 2010 and was put on auction sale on the 18th of May, 2010.
During the auction, thousands of Frankoma pottery pieces and fixtures were sold off.
How To Identify Frankoma Pottery?
One practical means of telling Frankoma pottery from other types of pottery was -and still is- its appearance. While other pottery forms had regular round-bottom or conventional shapes, Frankoma pottery instead modeled their pottery after other objects.
Pitchers were shaped like cartwheels, fascinating Native American masks, boot-like jars and vases, and so on. Their dinnerware designs were not left out either, as they are seen to have adopted a western style.
Frequently Asked Questions About Frankoma Pottery
1. Does Frankoma Pottery Contain Lead?
Generally speaking, most Frankoma pottery pieces produced before 2000 were said to have contained varying quantities of lead. After the year 2000, the use of lead in potteries was banned, and the practice stopped.
When presented before Frankoma staff, customers were assured that Frankoma pottery was created for safe food service.
Furthermore, the staff cautioned customers against using chipped or cracked pottery with bright-colored glazes and low firing temperature. According to them, these were usually the culprit and should be removed entirely from the foodservice where possible.
2. Is Frankoma Pottery Still In Business?
The last known record of Frankoma pottery is that a non-pottery procurer acquired it. As of April 2020, Frankoma pottery was said to be still manufactured but in lower volumes.
The majority of pottery produced under the Frankoma Pottery company name is centered around art-based ceramic products.
3. Is Frankoma Pottery Valuable?
As can be expected, the older Frankoma pottery is worth more than the more recent ones. While the older versions fetch over $100, newer ones go for between $15 and $85.
4. Is Frankoma Pottery Microwave Safe?
As with other types of pottery, if it's high-fired, it's safe for use in a microwave.
Although it is microwave safe, it is recommended to be used for short lengths of time. Preferably, Frankoma pottery should be used for reheating food rather than for cooking.
5. Is Frankoma Pottery Dishwasher Safe?
Yes, Frankoma pottery is dishwasher safe.
However, before putting any pottery to use, it should first be inspected thoroughly for cracks or fractures. Once it has passed that test, it is declared safe for use in dishwashers, microwaves, ovens, etc.
6. How Can One Date Frankoma Pottery?
When it comes to dating pieces of Frankoma pottery, the easiest way to do this is by inspecting the clay. Usually, for works created before 1955, their bottoms had a tan hue, gotten from the Ada parent clay. This type of clay was obtained from around the Southern part of Oklahoma, Ada.
If the clay lacks a tan hue, it is most likely that it was created after 1955. The clay used for such pottery productions was obtained locally from the Sapulpa red clay.
Of course, carbon dating is a viable possibility, and it is recommended only when visually dating the pottery is impossible. Or if you want to be all fancy.
Conclusion
From its odd shapes to the choice of glaze colors, pottery lovers worldwide have taken an interest in this obscured form of pottery.
Even though the company experienced so many hardships and was shunned in its early years, its fame has grown recently. Some Frankoma potteries are still being used in homes and offices today.